MEET THE EXPERTS DEDICATED TO BRING THE ENTREPRENEURS TO THE NEXT LEVEL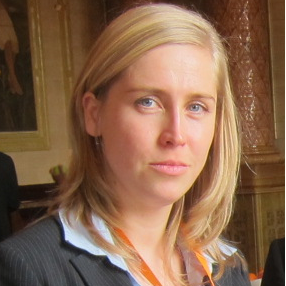 Founder and CEO, 19+ years of business strategy experience. Hands-on experience in developing and implementing business models addressing lowering greenhouse gas emissions, climate-resilient water supply and sanitation, climate resilient food security and poverty reduction. Almost a decade of experience in working / financing SMEs in Africa (Asia and Europe) and working with multinationals, donors, investors, policy makers and other relevant actors to build and grow sustainable business in developing countries. Enjoyes convening meetings and bundling forces of like-minded investors.
20 years experience in leveraging impact projects to exponentially scale into international markets. An explorer and cultivator of inclusive micro-finance, innovating solutions in healthcare, oceans, clean water and conservation of natural resources. A supporter of technology to align UN SDG goals with impact communities. Structured actions to catalyze investments into deep decarbonization technologies and growing alliances for active forest regeneration projects, organic agriculture, ocean/water conservation. As an advisory board member for Www.soileos.com, www.oceaneos.org, www.exro.com. Fiona is active in developing vital technology partnerships that impact global good, from helping deploy the lowest cost hearing aid, to advancing and lowering costs for a fintech peer to peer payment card. Www.ethernom.com is a disruptive innovation to lower payment costs and is a biometric smart wallet essential for next generation of micro-finance and blockchain. A great contributor as Strategic Alliance - Global Partner
Senior Expert. Supports the Africa Funded team with in depth and hands-on strategy & investment experience in Dutch & African early growth ventures. Vincent Kouwenhoven holds a PhD in Business Administration and combines a track record in digital media investing with a passion for supporting sustainable development.
MD eVA Fund: 1st VC in Africa dedicated to in invest in mobile / ICT startups across Sub-Saharan Africa (2010). Managed a Dutch VC Fund for digital media. Founder of GreenSafaris (ultimate eco lodges in Africa). Former director Nolan Norton & Co (KPMG). KPN Strategy and Marketing Director KPN Business Networks. Supervisory Board Member RaboBank, Concert Building, Dutch Fund for the Press. PhD in Business Administration at Erasmus University Rotterdam.
Provides more than 15 years' of emerging market finance experience;
More than 10 years in African PE as Investment Manager FMO Private Equity.
Involved in more than 30 investments in funds and companies in emerging markets, 20+ board/AC seats
Senior Expert - Supports the Africa Funded team with in depth and practical knowledge based on 40+ years of corporate experience. He comes with over 25 years of experience in running international organizations, served at the director level at various multinationals and was the former Vice President of Canon Netherlands responsible for the operational part of the company. He is chairman of the board for the Association of Services Management International Netherlands (AFSMI) and organizes service innovation conferences, research and workshops
manages content development and outreach. With multiple years of experience in Africa's startup investment spaces he is keen to highlight the progress made by innovative African startups. Originally trained as a development economist and engineer he worked for various organisations and companies as a consultant, writer, researcher, concept developer and trainer. He has over 15 years of experience in sustainability, social innovation and international development issues in projects in Africa, Europe, Asia and the Americas.
is an all-rounder with more than ten years of experience as a project coordinator, advisor and trainer at a non-profit consultant. As advisor and trainer Mark also coached and supported its client base of social entrepreneurs in developing the hands on skills for successful fundraising and project management. Organisation development, finance, accounting and marketing (at MBA level) are his main areas of expertise; coordination skills, a helicopter view and a structured, problem solving mind set his major competences.
We work with sector/market experts we provide customized support to entrepreneurs and active involvement of partners and sector experts providing input to validate and scale business models. Providing dealflow, TA and co-investments